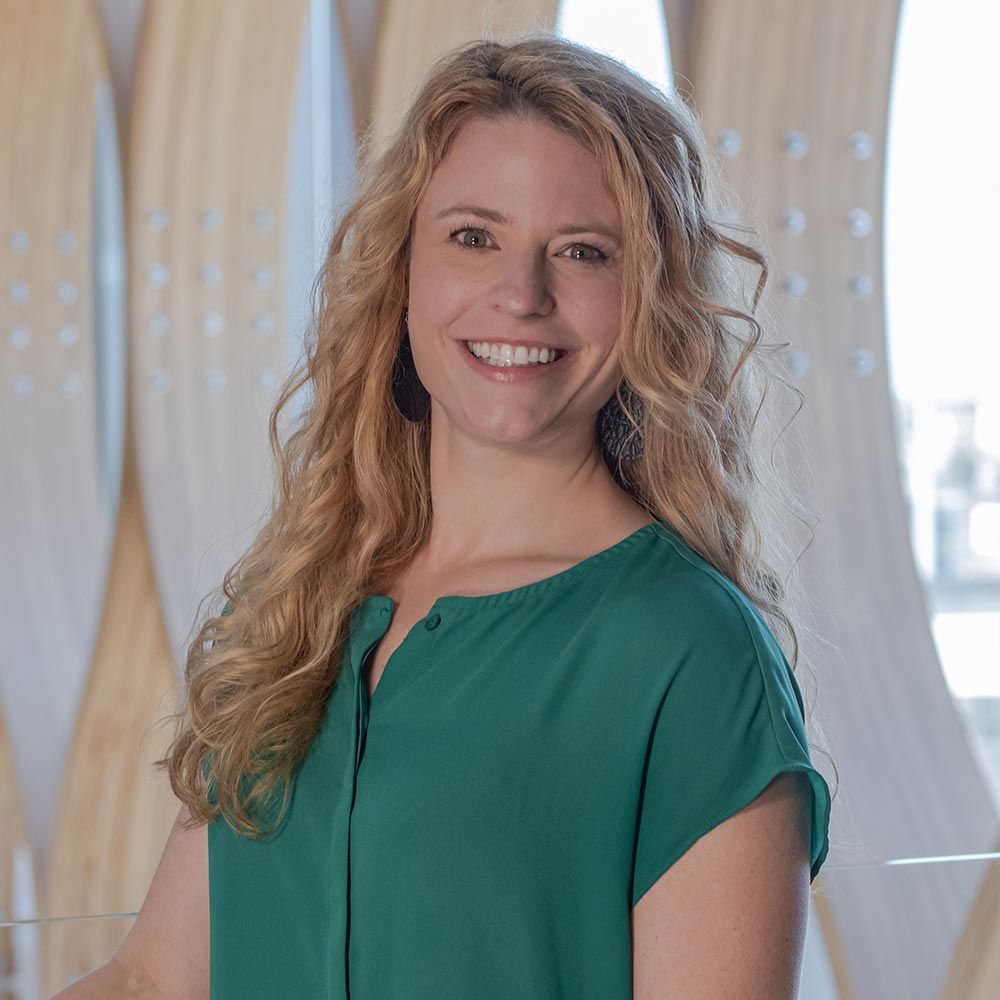 Jessica Grosse
, PA-C
Internal Medicine
Jessica Grosse is a Physician Assistant here at think, and is a firm believer in preventative care. She loves taking the time to make sure nothing "slips through the cracks" with patients' healthcare maintenance.
She was inspired to pursue a career in medicine by her aunts, one a family practitioner and the other a pharmacist. She always knew she wanted to be involved in medicine in some way, and that seed of interest only grew as she got older.
Jessica's mom suffered a large hemorrhagic stroke at age 53. From the ER, inpatient stay, and extended therapies her mother needs almost 18 years later, Jessica gained a profound appreciation for all the care involved. Especially because of this, she strives to ensure all patients and family members feel their voice is heard and their wishes are being honored.
She believes Ben Franklin's quote that "An ounce of prevention is worth a pound of cure," and that it is in line with think's mission to keep patients as healthy as possible by emphasizing healthcare maintenance and close communication on chronic conditions.
She'd like to think her patients would say she's a good listener, that she takes the time needed with them, and that she has a good sense of humor that puts them at ease. She says, "I always want patients to feel better after seeing me, regardless of the medical diagnoses and treatments planned."
Jessica and her husband have three kids who keep them quite busy, which is why she wakes up early to go to a fitness class or enjoy her morning coffee! She also loves to bike, hike, read, and travel when she can.
Credentials:
MPAS, PA-C
Education:
University of Nebraska Medical Center
Clinical Pharmacist:
Kala Ray, PharmD
Located on Level Four
402.506.9129 (office)
402.315.2736 (fax)