Be a Difference Maker.
Are you looking for an opportunity to change the way healthcare is delivered? Do you have a passion for working with people who share the same core values as you do? Do you desire a fast-paced, collaborative work environment?
If you answered yes to any of the above, we invite you to join the think family.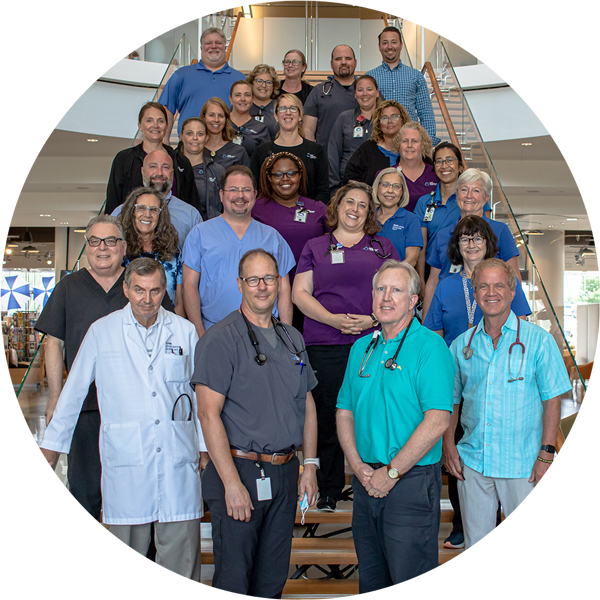 A Mission of Quality
Here at think we promise to:
Provide unparalleled patient service
Help patients achieve the highest possible quality of life
Lower costs by keeping people well
Serve as an outstanding team in a world-class workplace
A Vision of Positive Change
Think Whole Person supports our vision to be the leader in the transformation of healthcare and helping our patients live their healthiest lives. We believe you're going to love it here at think.
Values Rooted in Respect
At think, our physicians form a circle of care with our patients at the center. We value each other's diversity of talent, experience, and perspective while we contribute to something bigger than ourselves. As part of think's culture, our employees aspire to work by our core values:
Lead Change
Empathy
Accountability
Determination
Excellence
Respect
Service
Our Commitment
Think delivers quality care to keep patients healthy. Our patients are more than their symptoms, and they deserve a team that works together to see the whole picture of their health.
Student Placement
Thank you for your interest in pursuing a student placement at Think Whole Person Healthcare. Think Whole Person Healthcare has a limited number of new Clinical Affiliation Agreements (CAA) signed due to student capacity and has added contracts with online programs.
Your career awaits at think. View our open positions below, we can't wait to hear from you.
Questions? Please contact our HR department for answers:
Diana Petit
people@thinkhealthcare.org
531.222.8868
---