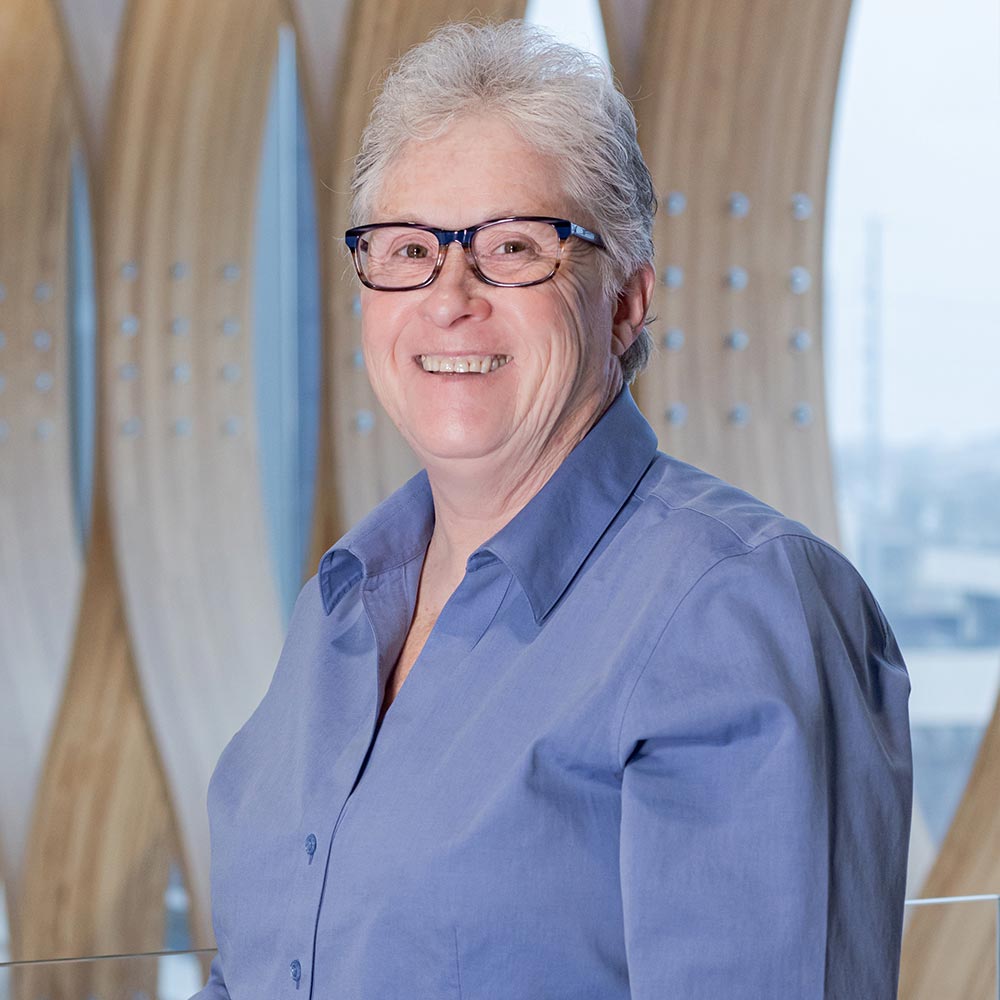 Cheryl Lindly
, PA-C
Internal Medicine
Cheryl is an FP/IM Physician Assistant here at think, and brings an enthusiasm for learning to work every day. The fact that the work environment is anything but static, and constantly presents new challenges, is exciting for her, allowing Cheryl to "stretch her brain" and constantly improve her skills.
Her interest in medicine began early on, with her career as a student athletic trainer in high school. Her experiences in athletic training led her to the PA profession.
Cheryl's talent and skill can be seen in the number of loyal patients she has here at think. In fact, the number of people who followed her here after she left her previous clinic is one of the things she cherishes most about her career — some of those relationships go back almost 30 years, and hold a special place in her heart.
Cheryl hopes her patients see her as caring, approachable, and engaged in helping them feel comfortable, happy, and in charge of their own health. In her off-time, she loves to kayak and golf when the weather allows, and would someday love to travel to Iceland to see the Northern Lights.
View articles by Cheryl Lindly
Credentials:
PA-C, AT-C, M.A., B.S. B.S
Education:
Southwestern College, Winfield KS: BA in English, UNO-MA in American Lit
University of Nebraska Medical Center: BS in Physician Assistant Studies
Clinical Pharmacist:
Nairi Kasparian
Located on Level Four
402.506.9044 (office)
402.506.9570 (fax)