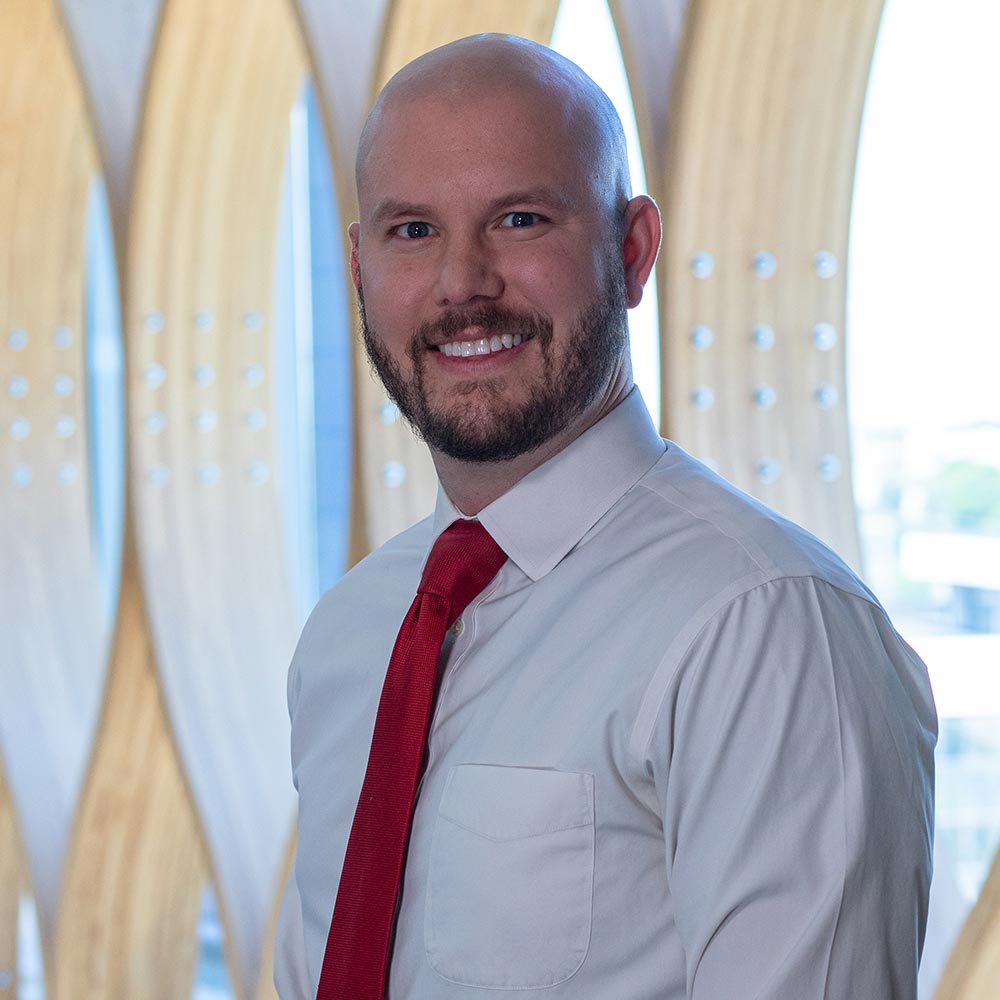 Austin Dudzinski
, PharmD
Clinical Pharmacy
Dr. Austin Dudzinski is a Clinical Pharmacist here at think, and enjoys working with cardiometabolic disorders, especially diabetes and dyslipidemia. 
What he finds most exciting about working in Medicine, is that there are always innovations on the horizon, especially in preventive medicine for diseases such as cancer and dementia. He has known he's wanted to work in this field since college. 
What Dr. Dudzinski loves most about working at think is that it provides him with the opportunity to use the entire body of knowledge that he has learned, and apply it to help patients. If asked, he thinks his patients would say he's, "The bald pharmacist that calls them about their diabetes."
When he's not at work, he enjoys playing guitar, exercising, reading medical literature, and hanging out with his wife and son.
Credentials:
PharmD
Education:
University of Nebraska-Lincoln: Undergraduate
University of Nebraska Medical Center: Pharmacy