Be proactive with flu shots.
Flu shots NOW available at think.
Get your flu shot today through your provider, the ThinkQuick Walk-in Clinic, or at our easy-access vaccine clinic Monday thru Friday, 8 am to 3 pm. The High Dose (for 65 years and older) and the Regular Standard Dose (for 6 months and older) are available in the vaccine clinic as well as through the providers and ThinkQuick. The Egg-Free vaccine is available through the flu clinic and ThinkQuick. Be proactive! Come in today to help yourself from getting the flu and passing it along to others. 
First it was the sudden discomfort of a runny nose, sore throat and sneezing. Now the fever and chills and muscle aches have you down for the count. Welcome to influenza, commonly known as the flu, a contagious virus that in humans affects the respiratory tract—nose, throat and lungs.
At Think Whole Person Healthcare, we take every flu case seriously and are ready to keep you from getting influenza in the first place.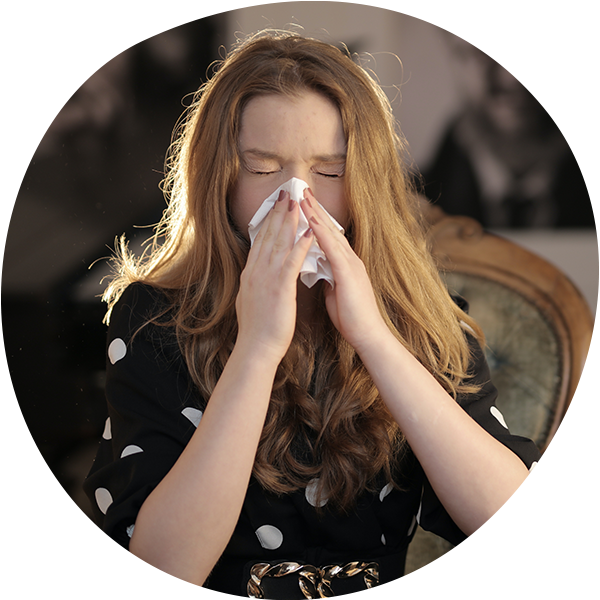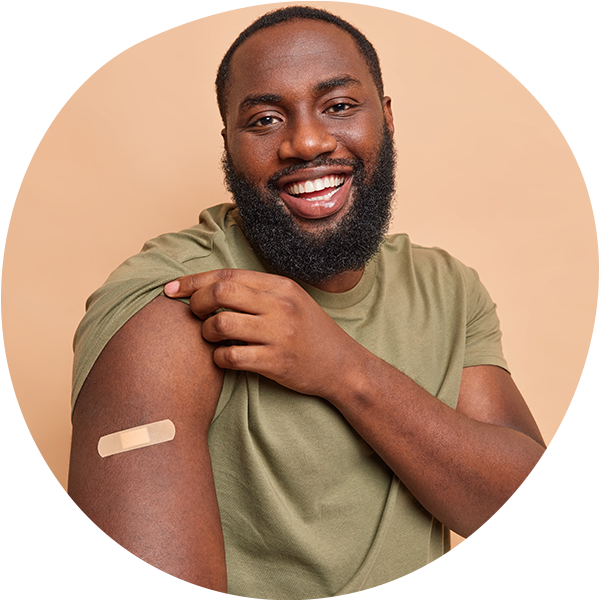 Providing effective, convenient flu shots
The best preventative against the influenza virus is an annual flu vaccine available for most individuals 6 months of age and older. For your flu shot in Omaha, think flu vaccines will start in early September through your provider or the ThinkQuick Walk-In Clinic. Our attentive and caring healthcare team is offering an easy-access flu vaccine clinic Monday thru Friday from 8 am to 3 pm in the think lobby.
COVID-19 boosters are now available as they have been released by the Department of Health and Human Services (DHHS). At think, our healthcare providers will now be able to administer the flu shot and a COVID-19 Bivalent booster (for those 6 years and older) at the same time if you wish to do so. We know how valuable your time is and are here to serve you promptly and get you back to your other priorities.
Think offers several flu shot options
This flu season, Think Whole Person Healthcare is offering flu vaccines for patients 6 months and older. An egg-free flu shot is also available. For think patients 65 and older, the high-dose influenza vaccine is available and contains four times the viral antigen compared to standard-dose flu vaccines.
Two main types of flu, influenza A and influenza B, are the predominant viruses causing the flu season outbreaks. U.S. flu vaccines are reviewed every year and updated as needed to best combat the most troublesome influenza viruses. The current quadrivalent vaccines target protections from influenza A, influenza B and two B virus elements from the Victoria and Yamagata flu lines.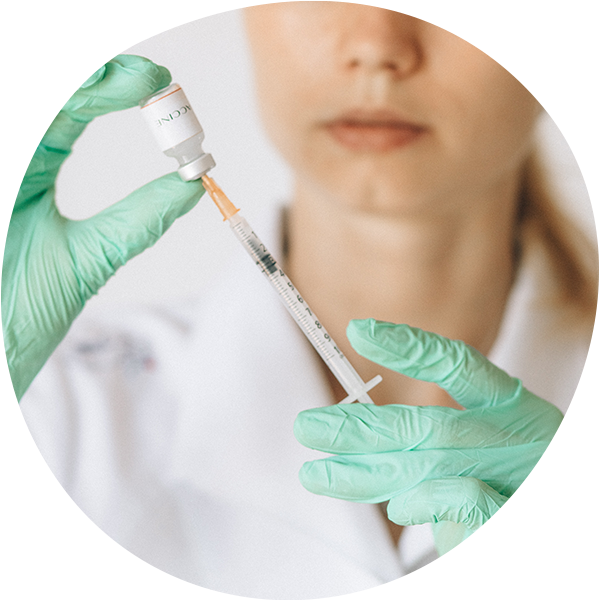 Stay in the know about the flu
Influenza is not the same as the "stomach flu," which is marked by vomiting and diarrhea. Although the flu may seem like a cold at first with a runny nose, sore throat and sneezing, flu symptoms tend to come on quickly. Other common flu symptoms include fever, headache, aching muscles, chills and sweats, nasal congestion, dry cough, tiredness and shortness of breath. For some, the flu may present with vomiting and diarrhea, but this is most common in children.
Young children, older adults and those individuals with immuno-compromising health conditions are at higher risk for serious flu symptoms and complications that can result in bacterial pneumonia, sinus and ear infections and worsening of chronic health conditions such as asthma, diabetes and congestive heart failure. For the decade 2010–2020, the Centers for Disease Control and Prevention (CDC) estimated the flu was responsible each year for up to 710,000 hospitalizations for flu treatment and as many as 52,000 deaths.
Help prevent the flu from spreading
Simple awareness on your part will help you from getting the flu and passing it along to others. We at think want you well and enjoying all the best pleasures in life including those tender hugs from the kids and grandkids and socializing with your closest friends. To keep you actively out and about this fall through winter, we encourage to practice a few practical flu prevention tips.
Get your annual flu shot early at think, starting as soon as early September.
Stay away from people who are sick.
Wash your hands frequently with soap and water.
Use hand sanitizer with at least 60% alcohol if soap and water are not available.
Cover your coughs and sneezes.
Consider wearing a face mask when in congested, public places.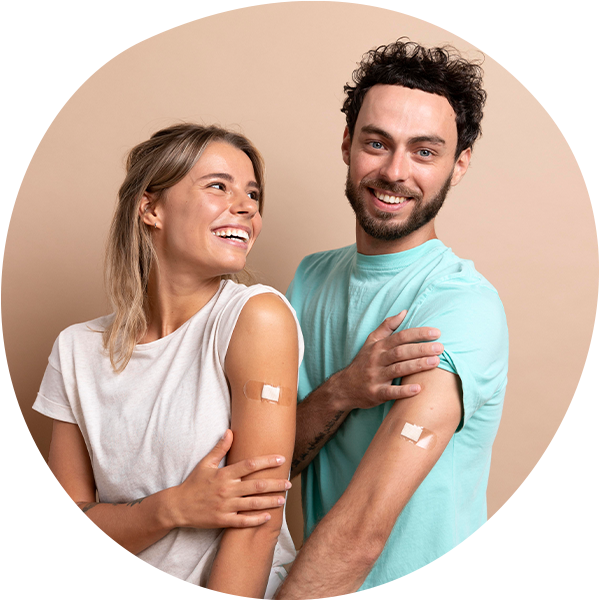 ---
Let's keep you healthy and safe
It can be challenging to know if your flu-like symptoms are another viral or bacterial respiratory illness. Our think healthcare providers are available to diagnose you correctly and get you feeling strong again. If you sense you are experiencing something more than feeling "under the weather," give us a call at 402.506.9000. We are here for you 24/7 with an on-call nurse available when our Clinic and ThinkQuick Walk-In Clinic are closed.
You deserve to feel healthy and engaged in your regular daily routines. Our doctors and clinical teams will guide you year-round on the best preventative medicine including flu shots, COVID vaccines and other health-protecting immunizations.